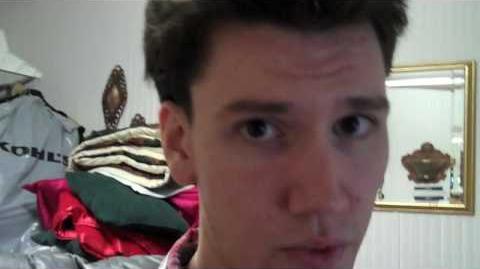 Previous Vlog (Day 11) | Next Vlog (Day 13)
Locations
Edit
Stephen's house
Stephen's car
The vlog opens with Stephen behind the wheel, explaining that more Nutcracker filming is on the agenda, and that so he has to make a trip to Sam's Club to buy more tapes, since he's out of blank ones. He then goes to film the show for the third time.
Later, back in the car, Stephen says that this was the final performance of The Nutcracker, and that he's going to go eat at Logan's with Justin and Laura. There, he discusses the show how the show went with the two of them.
Back at home, Stephen recaps the rather uneventful day and talks about his plans for tomorrow. He plans to capture and convert the Nutcracker footage, and Justin is supposed to stop by to drop off the soundtrack.
The title of this vlog comes from the fact that in this video, he films The Nutcracker dance recital for the third time, having already filmed it twice in the past two days.