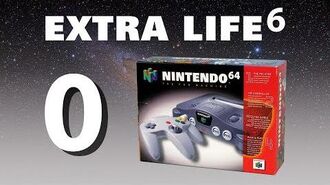 Extra Life 2016 | Extra Life 2018
On November 4th, 2017, Stephen and Mal streamed Nintendo 64 games for over 19 hours to raise money for their local children's hospital, the McLeod Children's Hospital in Florence, SC.
This was the 6th year they've done this event and their goal was $15,000. Thanks to the generous donations, the goal was shattered and $25,701 was raised. To date, they've raised $60,195 for the hospital.
The stream maintained the format of viewers donating in order to vote on the next game they would play. Their chat was moderated by Hayley and several others.
N64 Games Played
Edit
Mario Party 3 was played after Extra Life 2017 on a bonus live stream as a continuation of a game of Mario Party 3 played on the main stream.
You can view the FAQ that was updated as the stream went on here.
Memorable Moments From This Stream
Edit
Community content is available under
CC-BY-SA
unless otherwise noted.