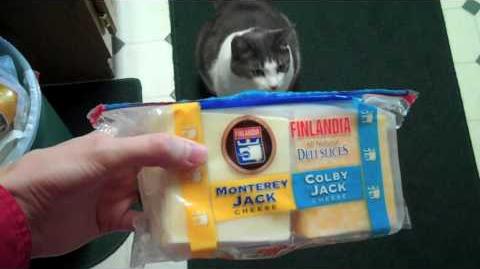 Previous Vlog (Day 112) | Next Vlog (Day 114)
Locations
Edit
A DMV office
Stephen's family home
Stephen's car
Stephen finally renews his driver's license and Rocko begs for sandwich fixings.
After a "HUGE LAPSE OF TIME THAT MOSTLY CONSISTED OF PETTING ROCKO A LOT AND WATCHING RANDOM TELEVISION PROGRAMS", it's after midnight. Stephen says that this means he will technically see Mallory tomorrow. He also updates the viewers on the "Not Being Constipated" Facebook fan page.
The title: Stephen gave Rocko a small piece of cheese as he was making himself a sandwich.