(Not to be confused with John)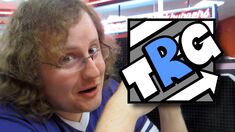 Jonathan Wheeler AKA ProtonJon is a member of The Runaway Guys alongside Emile and Tim. He only occasionally appeared on StephenVlog during panels at PAX events before making his first appearance proper on Day 2161.
Jon has appeared on both Tim's and Josh's vlogs previously, much to his annoyance.