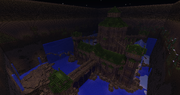 Monarch of Madness is Stephen Georg's 21st Let's Play and is a co-op Let's Play with Mallory. It debuted on June 18th, 2012 and ended on July 16th, 2012.
The Monarch of Madness is an adventure map made by The_Forgotten, which was suggested to Stephen by a few viewers and which he decided to play after giving up on a play through of Sea of Flame II by Vechs due to its difficulty.
The Let's Play has a total of 11 parts, from the beginning to the end. The most viewed episode is the first one, with over 10 000 views.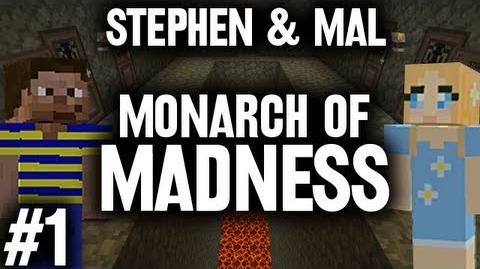 In this episode, Stephen and Mal begin their new adventure in the Monarch of Madness map. They read the rules, story and everything else that introduces the setting. They discover challenges such as the 12 Jumps to Success, where they find out how difficult some of the parkour awaiting them might be. They also go through the Bridge of Hatches, a sort of wooden glass maze and end up in a trial area.They end the episode in the Stone Watchtower.
In this episode, Stephen and Mal go through the Frigid Sprint challenge, giving them access to the Wool Mirror. After going through this flammable maze, they unlock the Control Room, which in return guides them to their two next challenges: the Meadows. They begin with the Serene Meadow, conquer it and find half of a legendary button (a single stone). Afterwards, they enter the Deserted Meadow, find hidden pieces of redstone to finish a wire, enter a temple and end the episode right before receiving the second piece of stone.
In this episode, the legendary button is crafted, giving Stephen and Mal access to the Bridge of the Strongest, leading them little by little back to the castle where they began. Part of the bridge explodes, yet both of them avoid the damage. They jump on obsidian pillars in yet another challenge, and when they arrive back at the main building, they visit the library, treehouse and end the episode while entering the Kitchen of Craze.
In this episode, Stephen and Mal start out by visiting the Kitchen of Craze, passing through a refrigerator and an oven with the power of parkour! They upgrade their belongings and stock up on food, which they undeniably need at that point. When their business in the kitchen is done, they follow the instructions of signs that guide them to their next step: the Dust Dorm, an area near the beginning of their adventure, in which the video is ended right before dangerous lava jumps...
T
B
A
T
B
T
B
A
T
B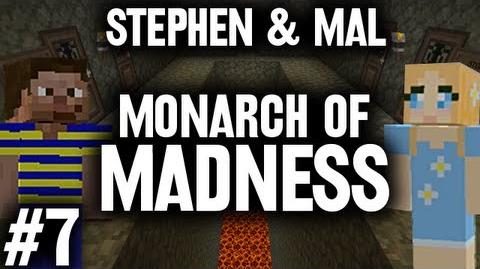 Episode 7
T
B
A
T
B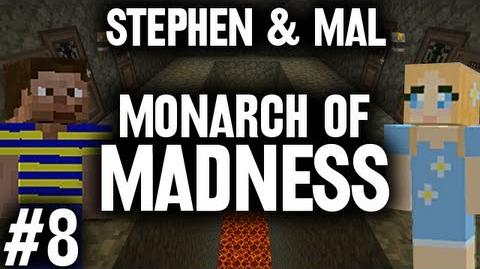 T
B
A
T
B
T
B
A
T
T
B
A
T
B
T
B
A
T
B


Memorable Moments from this LP[edit | edit source]
Community content is available under
CC-BY-SA
unless otherwise noted.