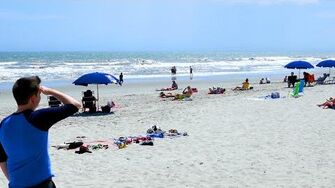 Previous Vlog (Day 2345) | Next Vlog (Day 2347)
Locations
Edit
Stephen and Mal's apartment
BBQ House
Mini golf course
Snooky's
Shortly after everyone wakes up, Jeff decides to replace the GPU in Mal's computer (Stephen's old Hackintosh) so she can play GTA Online with everyone else. The GPU in the computer (the GeForce 9800 GTX+) was already outdated when Stephen first built the computer, so it's getting replaced with a GeForce GTX 750 Ti.
Lunch is barbecue because Chaz is craving Eastern barbecue sauce, which he can't get in Indiana. They take a walk out to the beach, and Stephen later records some episodes of First20 with Chaz: Bill Laimbeer's Combat Basketball and Home Alone.
After Mal gets home, the four of them go out to play mini golf with Thomas, and the game will eventually be released as a part of Mini Golf VERSUS. Dinner is Snooky's, and Stephen teaches Chaz and Jeff to play Exploding Kittens back at the apartment.
Stephen: "It was a good course... There was a lot of... ball-bumping."
Thomas: "One friend! Two friend! Three friend! Four friend! Ah ah ah! All the friend! Join in holy matrimony!"
Community content is available under
CC-BY-SA
unless otherwise noted.