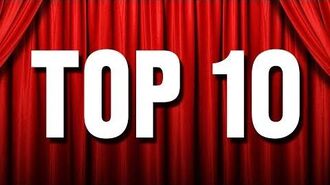 Previous First20 (Celeste)
|
Next First20 (GRIS)
TOP 10: 2018 Edition is a special video that Stephen made, in which he looks back on all the First20s he recorded in 2018 and shares his favorites.


Honorable Mentions Edit
Other Great Games Edit
Only games which were released in the last 3 years (i.e. 2016 onwards) were considered for this list. (Remastered versions made in the last 3 years were also counted.)
Stephen made another Top 10 for 2017.

However, due to how busy Stephen has been, this video has a lower production value compared to last year's. Rather than having a script, Stephen shot this video vlog-style, and edited over footage from the First20 videos he recorded of each game.