The Sims is Stephen's 41st Let's Play. It officially started on September 11th, 2014 and has been shelved since October 13th, 2014. He used The Sims 3 for this "playthrough" and may revisit it with The Sims 4.
Before the first episode, he posted a video asking for character suggestions and had the viewers decide what happens each episode. This series could also be called "A Deranged Audience Plays The Sims."
On both the ninth episode of the LP and on Day 1757 (9/16/14), Stephen announced that this LP would be shelved despite overwhelming success, but plans on resuming the LP if and when EA releases a compilation of every Sims expansion pack in the game.
Four years later, during his panel at SEGE 2018, Stephen announced that The Sims will come back for another "season" of videos after the Fallout 4 Let's Play finishes.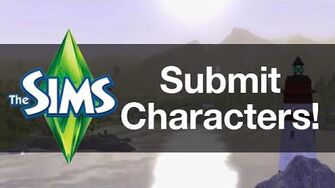 Memorable Moments from this LP
Edit
Community content is available under
CC-BY-SA
unless otherwise noted.