Previous Vlog (Day 1494) | Next Vlog (Day 1496)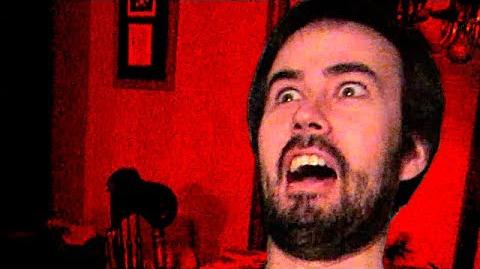 Locations
Edit
De Pere, WI
Green Bay, WI
Appleton, WI

Steph and Steve's house
Dawn's house
The vlog begins with a montage at Game Trade, a video game store in De Pere, Wisconsin. They pick up a whole bunch of games, inlcuding Dark Cloud 2 (which Mal and Steph played in college as roommates) and D2 (in which one of the bosses is a vagina). They have lunch at Kroll's, drive by Lambeau Field, then head to Steph and Steve's house. Steve tries a "Magical Princess Explosion" soda from Mitsuwa. They play Sequence over at Dawn's house, then head off to bed.
Steve: "Konnichiwa! *J-pop loop plays* Wow! It tastes like princess!"

Stephen: "Now you know what it tastes like to have a princess explode in your mouth."
Steph: "Is it like princess tears?"
Steve: "No, it's like ground-up princess."